HAM, JAMON IBERICO BONELESS COVAP. SPAIN. 9 LB
Iberico Shoulder Fermín Boneless
An Iberico Shoulder Boneless Fermín is without a doubt one of the best ways to enter the fabulous world of Spanish Iberico ham in the USA, comes from the black Iberian pig fed with grains and cereals. The meat of the Iberico Shoulder Boneless Fermín is rich in unsaturated fatty acids, is healthy, red and tender, the dish becomes a delight for your palate.

The Iberico Shoulder Boneless Fermín is obtained from the forelimbs of the Iberian pig. The main features that distinguish its quality, is derived from the purity of the breed of animals, breeding in extensive regime of freedom of the black Iberian pig in the breeding sites, feeding and ham curing, which usually extends to 24 months. This Iberico Shoulder Boneless Fermín is distinguished from the rest by its texture, aroma and unique and distinguishable flavor although it varies with the quality of the grain that the pork has been fed.

The Iberico Shoulder Boneless Fermín is different from Iberico Ham de Bellota, because pigs are fed of natural grain and not exclusively of acorns; it is characterized by having more fat than the Iberico Ham de Bellota, but has a good and delicate flavor pleasant to palate.

The care in the selection of pigs from the purity of the breed is essential to obtain a quality product like Iberico Shoulder Boneless Fermín and unique flavor, especially because of the properties that have their fats which contain large amounts of unsaturated fatty acids and oleic acid, impacting positively on blood cholesterol. These features make of this iberico ham and extraordinary and a heart-healthy food.

The Iberico Shoulder Boneless Fermín is obtained from a boneless cut of the best Iberico ham, taken from the forelimbs of the animal. If you do not want a whole leg of ham, this piece already cut is a good choice for dinner, party or any other event.

Ingredients: Pork, salt, seasoning (sugar, sodium citrate, potassium nitrate, sodium nitrate). Gluten free.

Manufacturer: Embutidos Fermín.
Source: Alberca, Salamanca (Spain)

Note: USDA Inspected
Why Iberico Shoulder Boneless Fermín is also a so special product?
The Iberico Shoulder Boneless Fermín is within the group of Iberico ham, it is not only a tasty food to the palate, it also has beneficial properties for health, and it is suitable for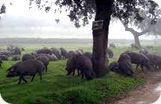 almost any diet because it is low in calories, with wonderful health qualities and nutrition of the people. According to studies conducted in California, Iberico ham has zinc in a ratio of about 2.3 mg per 100g of ham, this mineral is very important in the diet of young and adults, improving their mental activities, strengthening the immune system and decreasing the arteriosclerosis. All these makes of Iberico Shoulder Boneless Fermín an ideal food for your diet.

The unique quality of an Iberico Shoulder Boneless Fermín is the result of the experience of the "maestro jamonero" and the careful selection of the pure bred Iberian pigs, reared in the pastures and fed with high quality grain.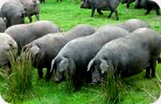 For strict product selection, the "Maestro Jamonero" is responsible for choosing those pieces that meet all the organoleptic qualities that characterize this superior iberico shoulder. Iberico Shoulder Boneless Fermín is a product rich in oil and monounsaturated oleic acid, which reduce bad cholesterol and helps regulate good cholesterol because of its antioxidant and improve the conditions of the joints and the body in general, which makes this a healthy food product.

The Iberico ham designation has also obtained the recognition of the EU as a Traditional Specialty Guaranteed (TSG) and entered in the Register with this name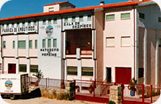 by Regulations 2419/1999. This product has been recognized as the first Traditional Specialty Guaranteed of the Spanish food industry. This so special traditional Spanish dish is considered a product of the highest quality food.

The company "Embutidos y Jamones Fermín" is a unique project founded in 1956, with a long tradition of knowledge that has been transferred from generation to generation and has managed to become the first farm for the selection of the pure black Iberian pig, where these animals find food that helps them achieve the quality of their products.

FERMÍN brand, with a tradition of more than half a century exporting its products to many countries, imposes the quality of their productions and style of work that has provided countless awards, as well as the award for "Best Spanish Food Company" in 2006.